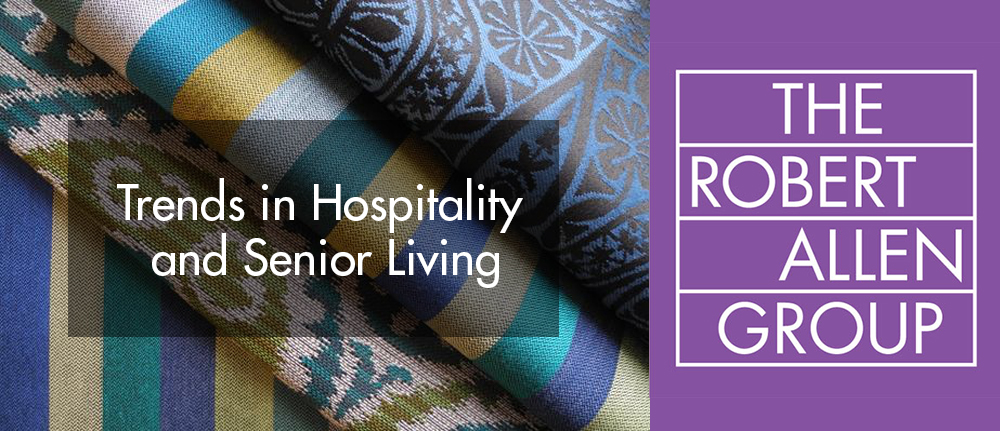 Q&A with Kerry Galloway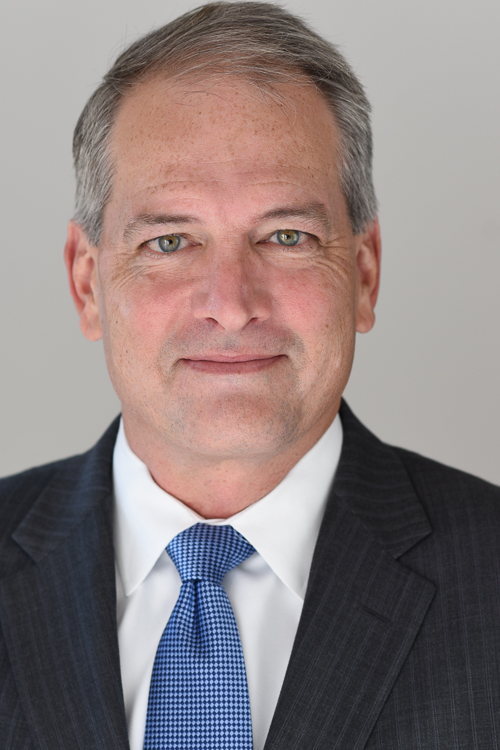 Kerry Galloway, senior vice president of Robert Allen Group's Contract business, has been in the textiles field for more than 25 years. He talks with us about design trends in hospitality and senior living.
Tell us about Robert Allen Contract.
Robert Allen Contract creates award-winning fabrics and fabricated products for the hospitality design community. Our fabrics are featured in hotels, restaurants, bars, senior living facilities and more around the world. We're leaders in the use of color. In fact, our design philosophy centers around color. We also have a large and growing customs department that focuses on custom fabrics and fabricated products. This team works with leading brands to develop products beautifully customized for specific end uses.
How is designing fabric similar for hospitality and senior living markets?
First and foremost, products must be beautiful and lasting to be specified in either market. While the aesthetics are a little different by market, the emphasis on performance and great design is the same. Luxury residential looks and elegant textiles are a growing part of today's hospitality and senior living environments. Thanks to emerging textile technology, we can raise the bar on the ultimate mix of performance and beauty. The trend now is toward natural-type and soft fibers. Along those lines, we introduced new collections at Hospitality Design 2016 that are reminiscent of nature and follow the handmade look of the makers' movement. The collection, Luxe Natural, draws influence from organic motifs and mimics the look and feel of fabrics composed of natural materials like wool, linen and alpaca—all while sporting the durability of high-performance contract fibers. From a functional standpoint, fabrics must meet contract specifications such as achieving certain levels of stain, soil and abrasion resistance. Overall, the products we're delivering are much more sophisticated in every way.
What's driving that greater level of sophistication?
Technology really is helping us push the envelope in product development. We're developing sophisticated, high-performance products from a texture and yarn perspective because of technology advancements in areas such as weaving, stain resistance and soil protection. Also, the variety of textiles available in the contract world today is phenomenal. It's a very exciting time and designers are thrilled that they have this expanded offering available to them.
How do your customers benefit from the other divisions of the Robert Allen Group?
Beacon Hill and Robert Allen are highly regarded and trusted brands in the residential market. The brands are supported by a very talented and experienced staff of designers who are engaged in the residential design community. Our design team travels the world for information and inspiration and those experiences are built into the product we deliver every day.
There are many products from these two brands that inherently meet contract specifications and can be utilized in the contract market. This allows Robert Allen Contract to deliver one of the widest and deepest offerings of textiles in the hospitality and senior living markets.
How do you work with Shelby Williams?
Shelby Williams has been an important part of the contract market for many years and has a long history of building well designed, quality products. Our fabrics are often specified on Shelby Williams banquettes and chairs. This is a great combination of products from two companies that have been a part of this industry for decades and have the experience and legacy of getting it right.