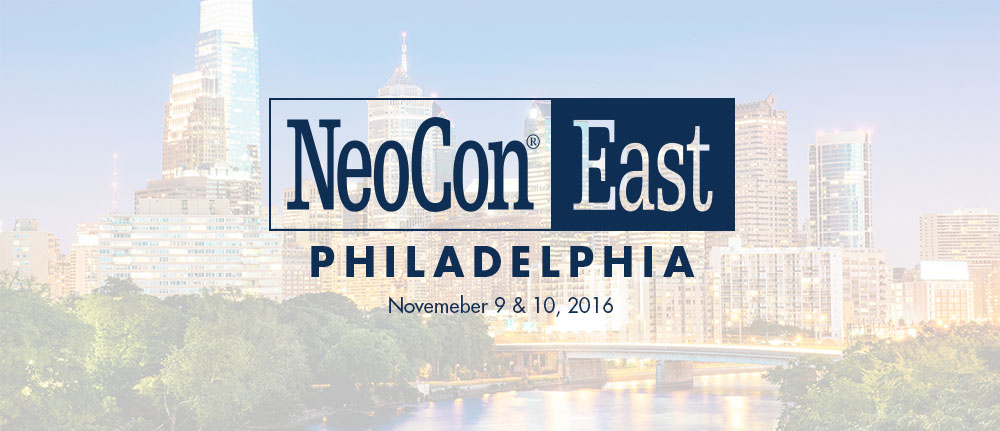 NeoCon East 2016
Check out our booth at this years NeoCon East.
Held November 9th and 10th at the Pennsylvania Convention Center in Philadelphia.
At the show we have several products of particular interest.
1. New Maker Table, is a very industrial version of a community table.
2. New Kubo acoustic cube - Nice addition to our Caruso Acoustics line, perfect for high ceiling applications.
3. Custom printed acoustic panels were a big hit!
4. Menlo Park booth with distressed tops and Lucky chairs!
Check out more about
NeoCon East Here