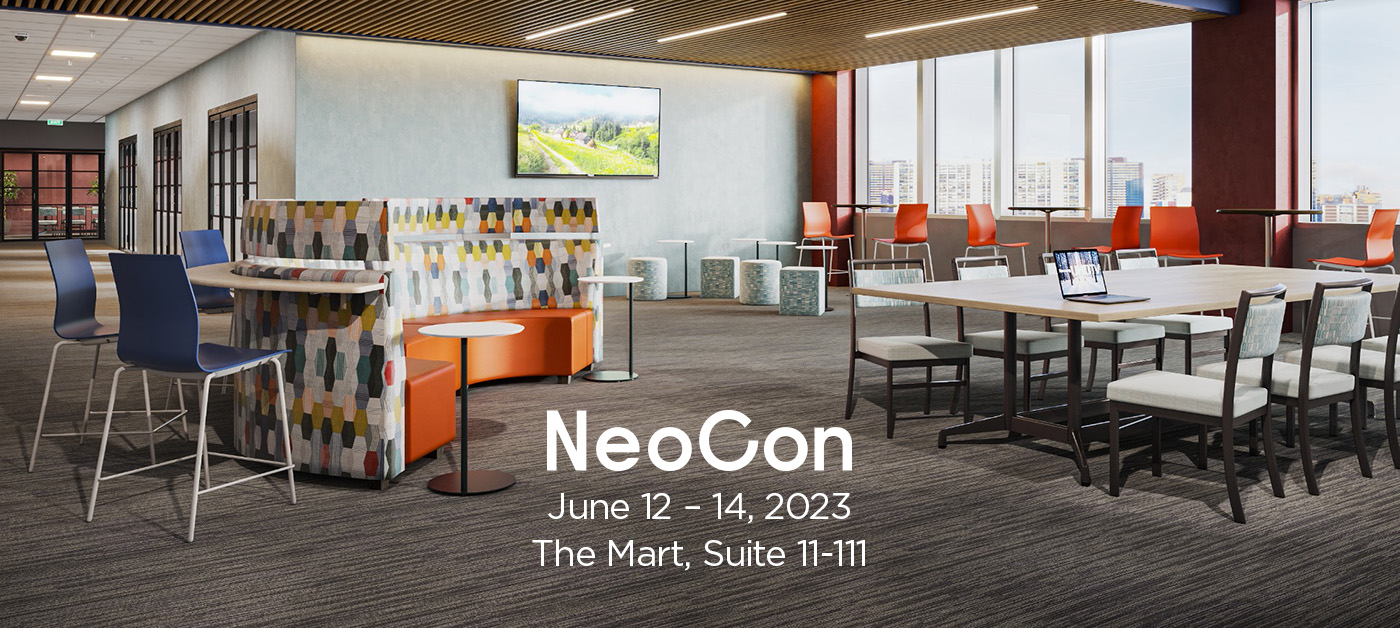 NeoCon 2023
NeoCon first launched in 1969, making it one of the oldest and most highly anticipated events in the commercial interior design industry. This annual Chicago trade show will take place June 12–14, 2023 at The Mart. Hailed as the premier platform for showcasing the latest products, trends, and innovations in the industry, NeoCon brings together over 400 exhibitors and more than 50,000 attendees from around the world.





CFGroup is proud to have been attending NeoCon since its inception, with a permanent showroom in the Merchandise Mart since 1963. Our spacious, dedicated location on the 11th floor, Suite 11-111, has allowed us to build strong relationships with our colleagues, customers, and prospects, and engage with them on a more personal level. This year, our 2,600-square-foot showroom will feature many new introductions and our hallmark products. It is a great space to see and interact with them in person.
This year we will be featuring our newest Falcon Tufgrain chairs. Tufgrain brings together the natural beauty and aesthetics of traditional woodgrain and combines it with the benefits of low maintenance, lightweight, durable aluminum. Available in dining chairs, lounge chairs, and barstools, Tufgrain is perfect for adding a touch of sophistication to any high-traffic common space or dining area. We're proud to be adding to this amazing collection.
For 2023 we are also showcasing our exciting Amenity Space / Productive Lounge solutions. These spaces are designed to create a comfortable, relaxed environment to facilitate collaboration, productivity and focus, ideal for modern corporate and higher education sectors. These important pieces of furniture, including group tables, booths, and modular seating, are designed to encourage teamwork and support different work and learning styles. Power options ranging from, USB, 15 amp, USB-C, and induction charging may be added to Falcon booths, meeting tables, training tables, and more to increase productivity and minimize downtime.
Whether you're looking for inspiration, education, or networking opportunities, the nearly one million square feet of exhibition space at NeoCon represents the vibrant and dynamic world of commercial interior design. Be sure to stop by our Falcon showroom on the 11th floor to see our latest and most innovative products - or just to say hi.


See Highlights from the Show