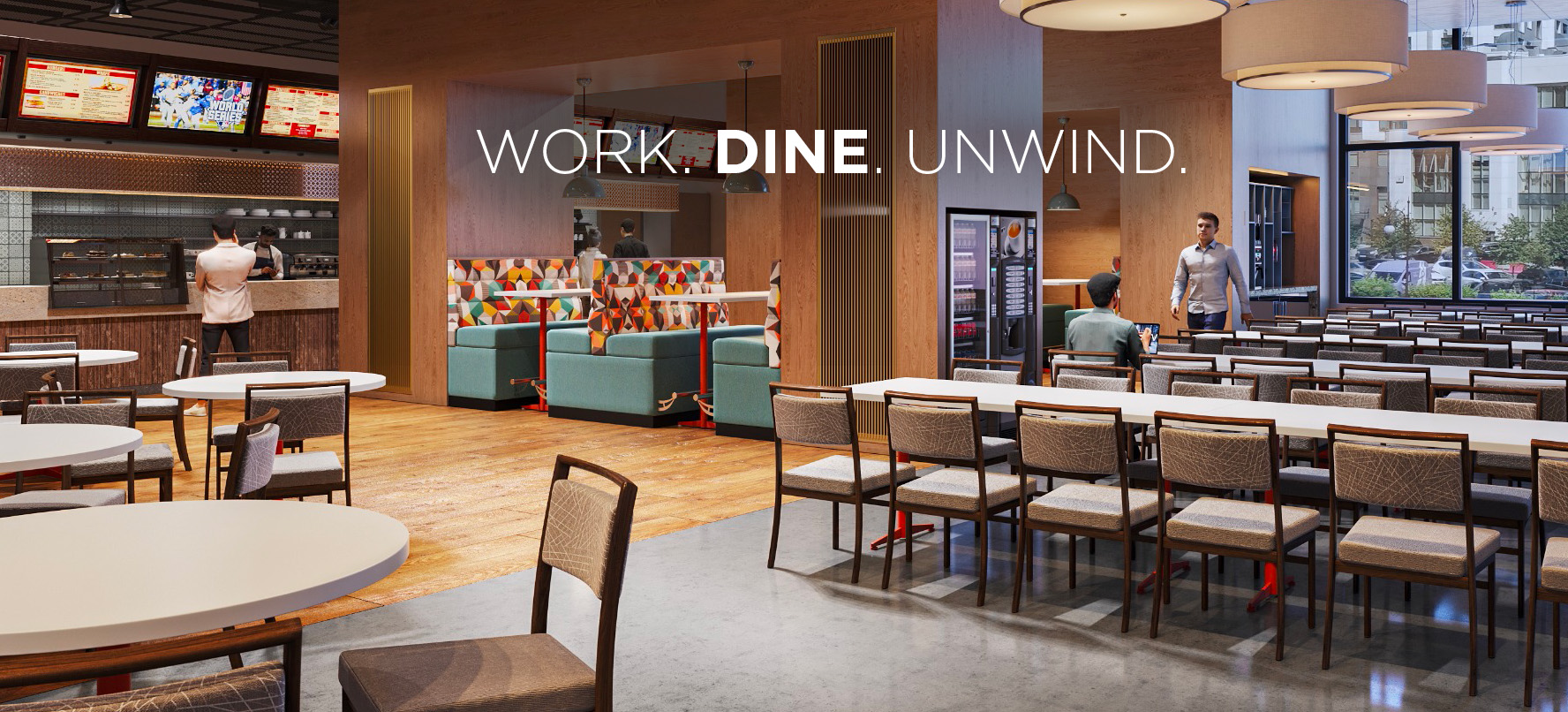 Higher Education Common Space Dining Options
The dining hall is typically one of any college or university's liveliest, most visited community hubs. With the non-stop action of people coming and going at different times throughout the day, the ability to provide a variety of seating options is essential for meeting the needs of students and faculty. Promoting a comfortable and relaxing atmosphere where individuals want to get together to enjoy a meal, study, collaborate or just kick back and relax is the main goal of any modern common or dining space.
One popular seating option is comfortable, flexible productive lounge seating. Productive lounge seating allows students to eat, relax, socialize, and study in a casual, laid-back setting like a student union or a campus café. Lounge seating is available in various forms such as booths, armchairs, and modular furniture. It can be easily arranged in small groups or clusters to accommodate individuals or different size groups.



Booths are a great option for higher education dining. They afford both privacy and acoustic benefits for small study group meetings and are a great place for friends to relax and enjoy a meal together. Booths are often cost-effective and space-efficient, maximizing the square footage of the space. A perfect fit for dining halls, libraries, and common areas, they can be customized to show off your school pride with bold, branded colors.
Standing height or height adjustable tables that can be easily moved and reconfigured are other popular options for common space dining as they can accommodate students participating in a variety of activities such as studying, eating, and working collaboratively on group projects or activities. With proper space allotment, height-adjustable tables also aid in inclusivity for wheelchairs and students with disabilities.



A key thread for this important growing market is flexibility; comfortable modular seating that can be easily reconfigured, height-adjustable furniture that can change depending on the needs of the user, and space-saving tables that transform your space in seconds and tuck neatly away when not in use. Incorporating a variety of seating and table options creates a visually inviting and comfortable atmosphere for students, ultimately promoting a strong sense of community and engagement, allowing students to find the perfect space to eat, relax, socialize, and study.