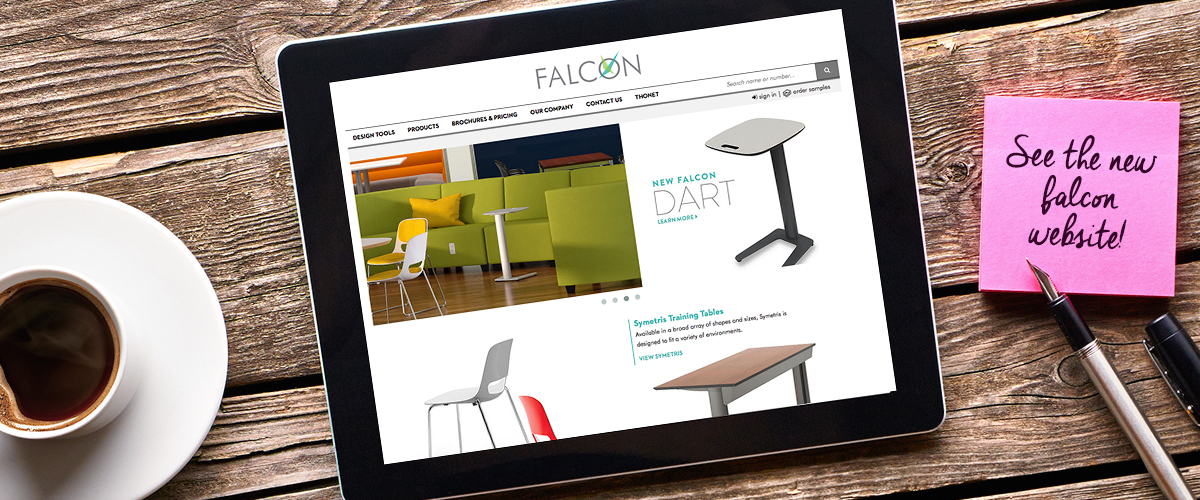 Falcon Launches New Website to Enhance Customers' Online Experience at NeoCon 2015
Newport, Tenn., June 15, 2015
—Falcon Products, a leading manufacturer of table and seating solutions, today launches a 100% redesigned website, falconproducts.com. Based on input from interior designers, the site's features and functionalities make for a robust, positive online experience. The site is designed for the mobile user and displays efficiently and thoroughly on any mobile device.
To better understand the type of information designers search for online and what they expect from a website, Falcon partnered with The Gettys Group, an architecture and design firm, to conduct in-depth research. An online survey of more than 2,000 designers and personal interviews with dozens of The Gettys Group's clients in purchasing and design provided insights that influenced the design of Falcon's latest site.
"Our team has taken great measures to ensure we are providing our customers the information they need to make informed decisions on their next project," said Steve Cohen, corporate vice president of sales and marketing, Falcon Products. "The new website includes a number of features to enhance the user experience, foster greater collaboration with designers, and provide a richer visual representation of our strengths in producing high-quality, customizable furniture."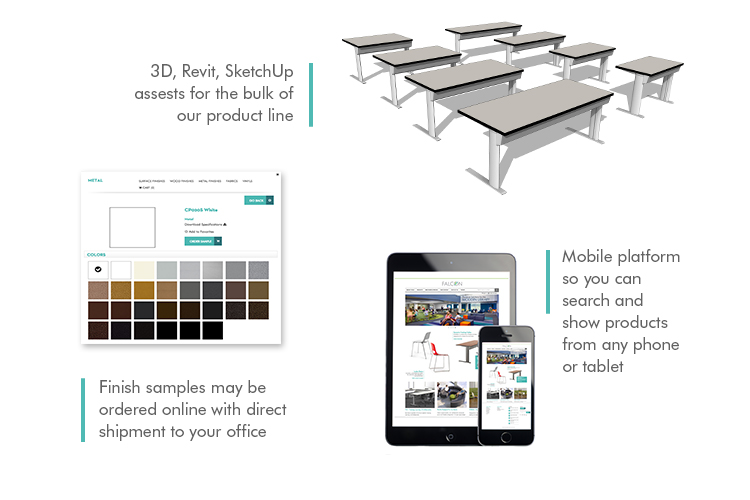 Falconproducts.com
includes a rich user interface, downloadable 3D and Revit graphics, and easier navigation of Falcon's extensive product portfolio. Visitors will also note an educational element with the addition of a section that includes a blog on best practices and industry trends, customer case studies, and other news and information. All content is optimized for mobile users and easily sharable via social media.