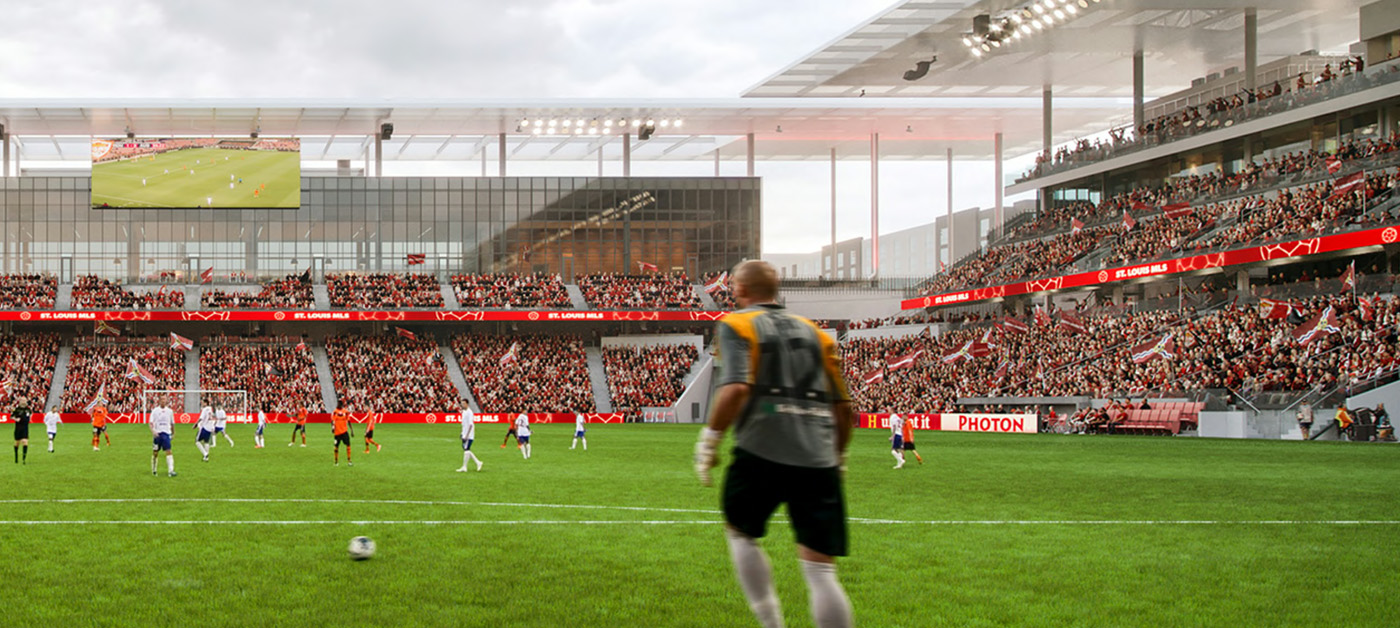 Shelby Williams Scores Big with St. Louis Soccer Fans
Shelby Williams Booths Score Big with St. Louis Soccer Fans
Sports stadiums are more than just a place to watch a game; they have become a destination, a hub of excitement and social activity for fans to gather to eat, drink, and socialize with friends, fellow fans, and even convivial rivals. To create an unforgettable experience for its visitors, the VIP Pitch Club restaurant in the brand-new St. Louis City Park Soccer Stadium partnered with commercial furniture manufacturer Shelby Williams to create custom booth installations that are stylish, functional, and comfortable.
The VIP Pitch Club, a field-level gastropub offering an extensive menu of delicious food and drink, opened its doors for the very first home game on Saturday, March 4th, 2023. Located in the heart of the state-of-the-art new stadium, the restaurant boasts prime indoor/outdoor seating at midfield, directly behind the visiting and home team benches, with panoramic views of the playing field. The Pitch Club is also uniquely located near the home and away locker rooms, giving its patrons a view of both teams as they walk through the restaurant on their way to and from the field.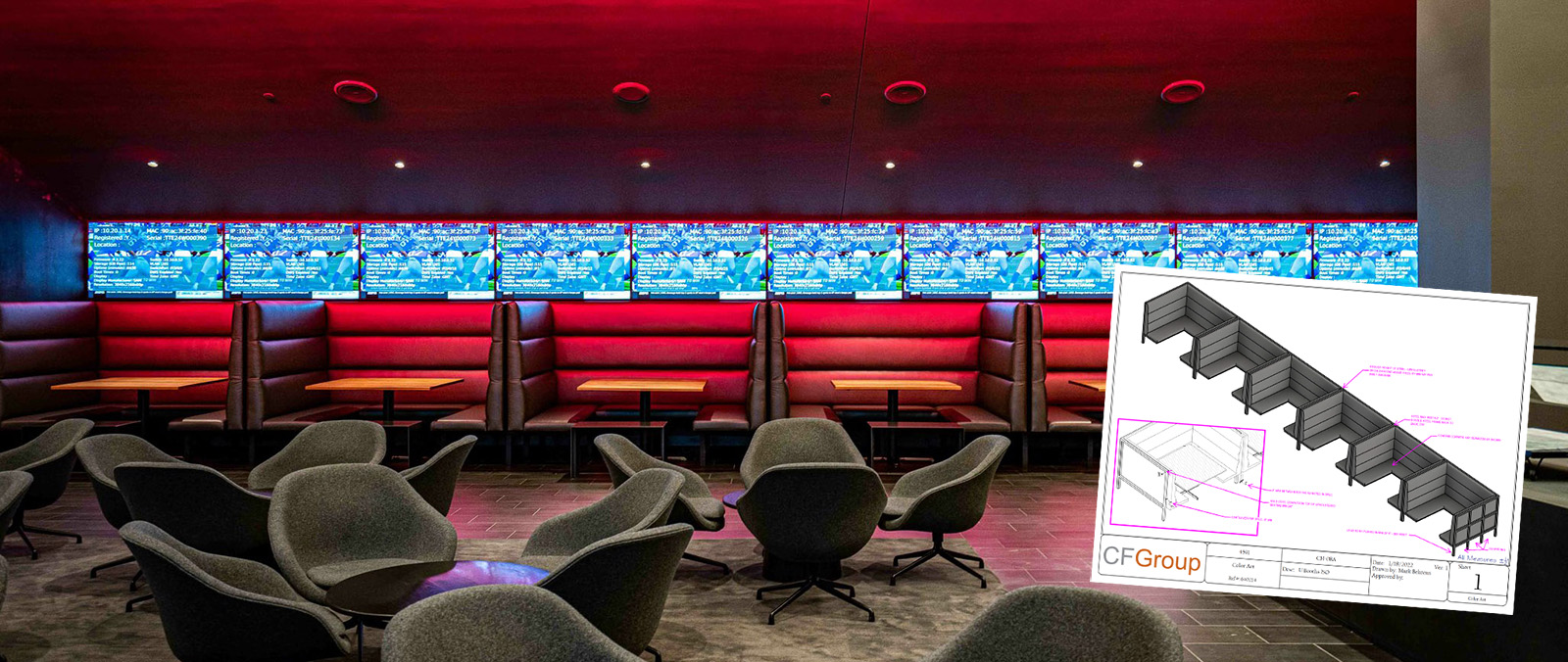 Modern sports stadiums are about much more than hot dogs and beer; sports fans have come to expect a culinary experience to rival the excitement of the game. With that in mind, stadium owner Carolyn Kindle and the rest of the St. Louis City SC Ownership Group knew they needed to create a unique space. With a clear vision in mind to wow fans and keep them coming back, they turned to HOK, a global design, architecture, engineering, and planning firm, and Shelby Williams to create completely custom booth furniture to turn that vision into reality. St. Louis-based project managers at Color Art worked closely with the HOK architects and the ownership group to create a wall of custom booths that would meet the needs and high standards of their patrons. They wanted booths that were comfortable and inviting, but also durable and easy to clean. The designers also wanted the booths to reflect the stadium and restaurant's theme, which was inspired by a love of sports and the rich history of St. Louis.
The custom U-shaped booths are made from high-quality materials, including black powder-coated steel frames and reinforced foam cushions to provide comfortable support. The upholstery is channel-stitched, soft, and durable polyurethane vinyl in a sleek "Carbon" color by Designtex with just the slightest hint of glimmer, designed to withstand spills and stains. The booths can comfortably seat up to eight people.
The custom booth furniture added an extra level of excitement and luxury to the new VIP Pitch Club at City Park Soccer Stadium. The booths are comfortable and stylish and have helped to create an unforgettable dining experience for fans. Ms. Kindle and the stadium ownership group are thrilled with the outcome and look forward to welcoming the people of St. Louis to their stadium and this unique and inviting dining space for years to come.