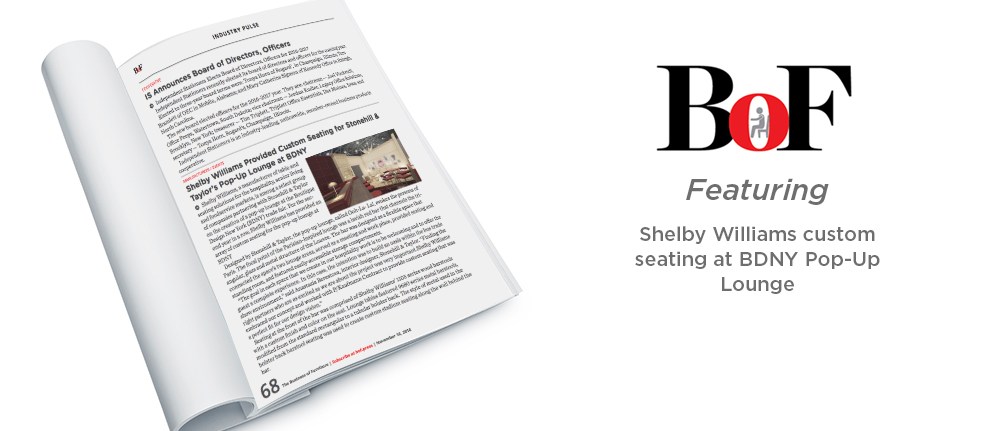 Shelby Williams Featured in the November Issue of The Business of Furniture Magazine


The Business of Furniture November 16, 2016 Issue

In the November 16, 2016 issue of Business of Furniture, Shelby Williams Custom Seating at BDNY is featured.


"Shelby Williams, a manufacturer of table and seating solutions for the hospitality, senior living, and foodserives marketing is amont a select gorup of companyies partnering with Stonehill & Taylor on the creation of a pop-up lounge at the BDNY Trade fair. For the second year in a row, Shelby Williams has provided an array of custom seating for the pop-up lounge at BDNY"

You can read the full feauture in the Business of Furniture article here.