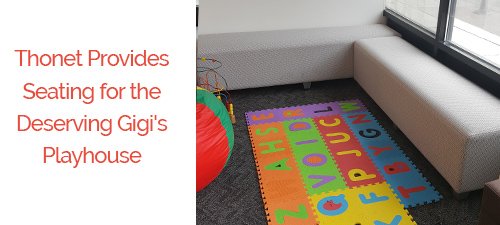 Thonet supports GiGi's Playhouse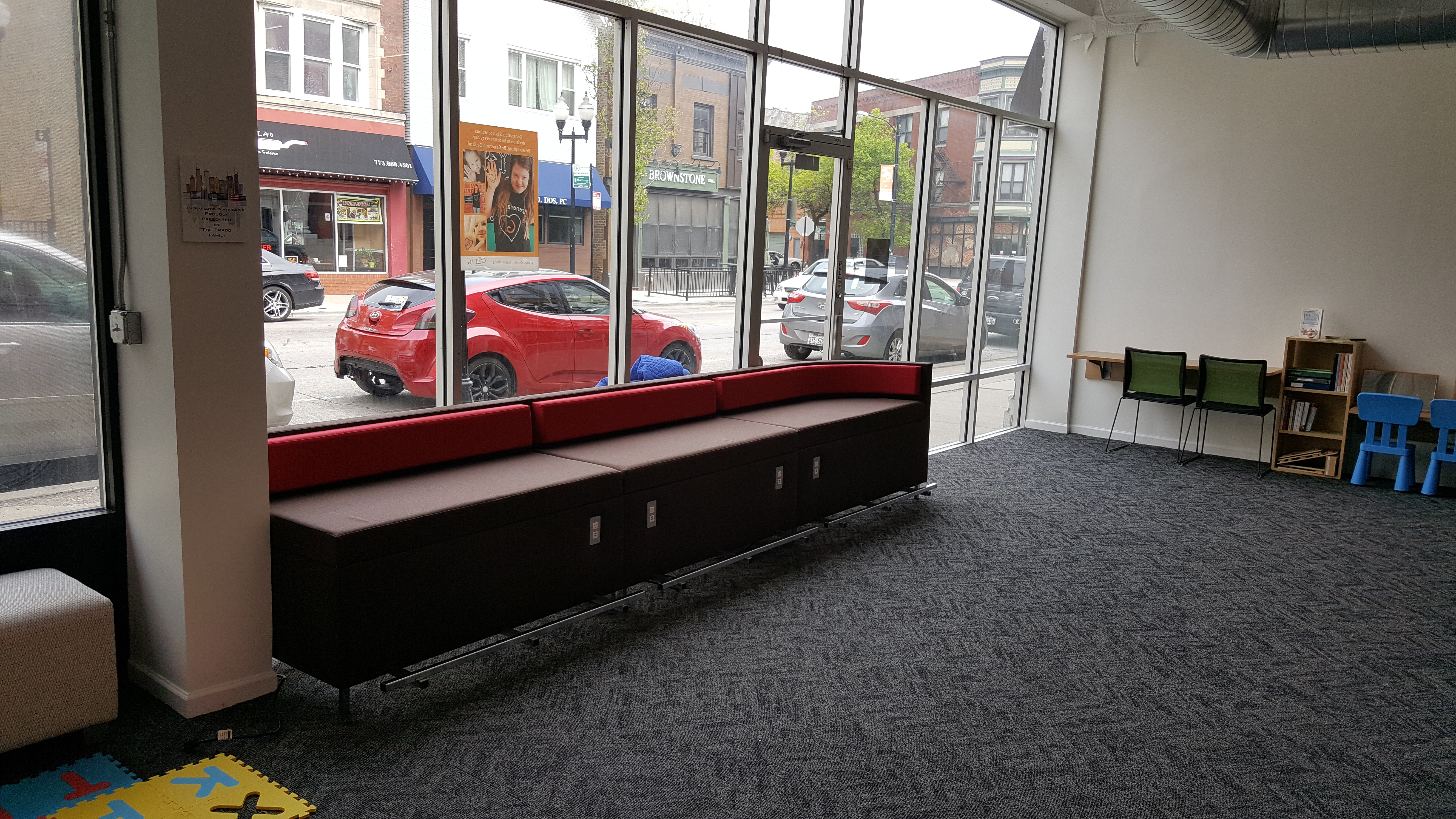 As the only nationwide network of Down syndrome achievement centers, GiGi's Playhouse provides an inspirational and dedicated place for families to celebrate their child and benefit from free programs that unleash joy, confidence and continuous improvement. Last year, more than 26,000 individuals with Down syndrome participated in activities at 15 GiGi's Playhouses in the U.S. and Mexico. Programs at GiGi's Playhouse offer foundational learning opportunities for individuals with Down syndrome, their families and the community.
We're proud to support this outstanding organization with two commercial furniture donations. A wall bench from Falcon's Fifth Avenue line of booth seating and MOSS | Nook benches from Thonet are located in the play area of GiGi's Playhouse in Chicago. The seating provides a comfortable place for parents to sit and enjoy performances that take place on a small stage.
Please join us in saluting and thanking GiGi's Playhouse for empowering children and adults to achieve their "Best of All."

Read more here